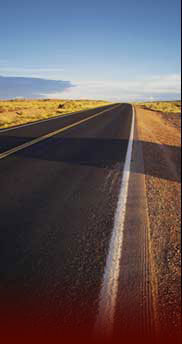 ©2019 Highway Freight, Inc.
All rights reserved.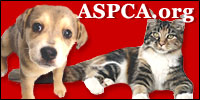 Help fight animal cruelty
AIRCRAFT
AIRCRAFT & AIRCRAFT PARTS SHIPPING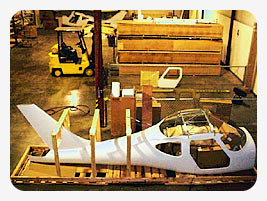 We have a variety of airplane enthusiast and kit-builder customers. Aircraft kits are large shipments, but we have had great success in shipping them. Aircraft maker New Glasair is one of our best customers, they sell kits throughout the country and we handle all their shipping (see above pic). Obviously these items must be crated prior to shipping, which is usually not an issue for our customers.
If you have an aircraft kit or aircraft parts to ship, YOU HAVE COME TO THE RIGHT PLACE!
KEEP THE BLUE SIDE UP!
CLICK ON THE LINK BELOW OR CALL 800-363-9621 TO GET YOUR FREE FREIGHT QUOTE!
Click the appropriate link below to receive your FREE quote!
WHAT WE SHIP: Advertising Media, Air Compressors, Aircraft Parts, Amplifiers, Arcade Games, ATVs, Axles, Bicycles, Body Kits, Books, Brochures, Bumpers, Cat Food, Cat Toys, Circulars, Clothes Dryers, Computers, Convertible Tops, Coupons, Cow Feed, Cylinder Heads, Dishwashers, Dog Food, Dog Toys, Doors, Drills, Elliptical Machines, Engines, Exercise Bikes, Exhaust Systems, Fenders, Fish Food, Free Weights, Freezers, Fuse Boxes, Generators, Go Carts, Golf Carts, Greeting Cards, Hand Tools, Hoods, Horse Feed, Lathes, Magazines, Marine Engines, Metal Presses, Metal Punches, Milling Machines, Monitors, Motorcycles, Musical Equipment, Newspapers, Pipe Benders, Plotters, Print Articles, Printers, Radios, Ranges, Refrigerators, Saws, Seats, Server Racks, Signs, Speakers, Stoves, Televisions, Testing Equipment, Tires, Transmissions, Treadmills, Trunk Lids, Vending Machines, Weight Benches, Welders, Wheels, Wire and Cable, Workout Stations.

TRUCKING COMPANIES BY STATE: Alabama trucking companies, California trucking companies, Georgia trucking companies, Illinois trucking companies, Indiana trucking companies, Louisiana trucking companies, Maryland trucking companies, Michigan trucking companies, Mississippi trucking companies, Missouri trucking companies, New Jersey trucking companies, New York trucking companies, North Carolina trucking companies, Ohio trucking companies, Pennsylvania trucking companies, South Carolina trucking companies, Tennessee trucking companies, Texas trucking companies, Wisconsin trucking companies.

FREIGHT COMPANIES BY STATE: Alabama freight companies, California freight companies, Georgia freight companies, Illinois freight companies, Indiana freight companies, Louisiana freight companies, Maryland freight companies, Michigan freight companies, Mississippi freight companies, Missouri freight companies, New Jersey freight companies, New York freight companies, North Carolina freight companies, Ohio freight companies, Pennsylvania freight companies, South Carolina freight companies, Tennessee freight companies, Texas freight companies, Wisconsin freight companies.

SHIPPING COMPANIES BY STATE: Alabama shipping companies, California shipping companies, Georgia shipping companies, Illinois shipping companies, Indiana shipping companies, Louisiana shipping companies, Maryland shipping companies, Michigan shipping companies, Mississippi shipping companies, Missouri shipping companies, New Jersey shipping companies, New York shipping companies, North Carolina shipping companies, Ohio shipping companies, Pennsylvania shipping companies, South Carolina shipping companies, Tennessee shipping companies, Texas shipping companies, Wisconsin shipping companies.